The fairy tale wedding means lots of preparation and precise selection for all necessary details such as dresses, decorations, venue and most importantly, the wedding ring. Choosing your wedding ring can get very confusing because all the rings look so shiny at first glance. However, being shiny is not an essential factor to consider when selecting your wedding ring.
What to consider before choosing your wedding ring?
The Design
Since you already have your engagement ring, choosing the wedding ring will be more comfortable. Matching your wedding ring with the engagement ring is not only the trend but it will bring you comfortable wearing both. You can order the design of the wedding ring that it will look like merging with the engagement ring. Moreover, make the wedding ring with the same metal used for the engagement ring. If your engagement ring is already an oversized design, it is best to make the wedding ring smaller for comfort.
Compliment
The wedding ring is the jewellery that you will always be wearing. Therefore it is recommendable to compliment the ring with a bracelet. For special occasions wearing both rings together will look like a set. Else you may end up sacrificing one for the other because of an awkward match.
Be Bold
While choosing your wedding ring, you can tend to pick a particular design or style because you have seen someone else wearing it or the jewellery shop recommends you that it is the most sold design. Nevertheless, it is better to be bold and be the trendsetter yourself. Designs of jewellery evolve very quickly. Hence by choosing a new and different model, you will not be disappointed anytime soon.
Couple Goals
If couples can match clothes, then why not the rings as well? Wedding rings are a symbol of love for eternity. Therefore selecting a ring that somehow matches with the one of your partners can be added to your list of couple goals.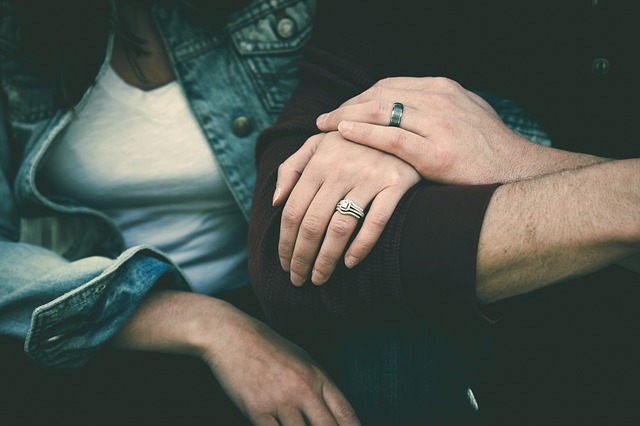 To Conclude
Getting the perfect wedding ring is vital because it is a piece of jewellery that you will be wearing every day. The above tips will indeed allow you to enjoy and love your wedding ring.